How to Cook Poha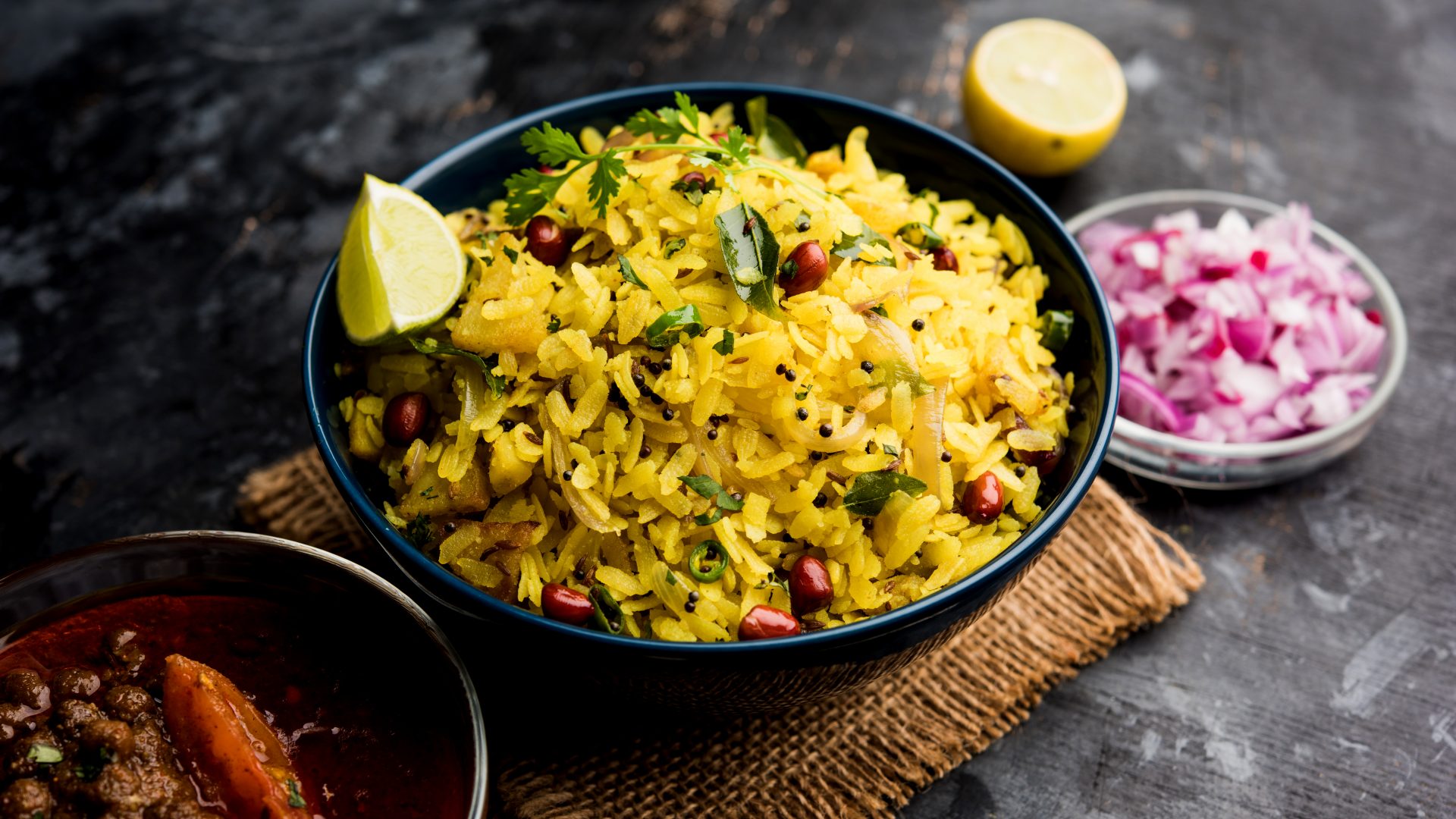 Poha is one of the lightest, healthiest, and nutritious foods. You can have it as a snack in the evening, or in the morning, if you want to have a light breakfast.
Ingredients
3 cups Poha
1 tsp Olive oil
1 tsp Cumin seeds (Jeera)
2-3 Green Chillies (chopped) – Optional
2 Onions (sliced)
1 Tomato (chopped)
2 Carrots (chopped)
1 Capsicum (chopped)
10-15 French Beans (chopped)
Salt to taste
¼ tsp Turmeric Powder (optional)
¼ cup Coriander Leaves (chopped)
Method
Wash the Poha in a sieve thoroughly, and keep aside as we want to remove all the excess water from the poha
Take a large non-stick pan, heat it, and add Olive oil.
Once the oil is hot, add cumin seeds, chopped chillies, and sauté for half a minute.
Add thinly sliced onions and sauté till they turn pale.
Add chopped tomatoes, and cook for another 3-4 minutes.
Add salt, followed by chopped carrots, and beans. You can also add turmeric powder if you want.
Add some water (½ cup), and cover the pan. Note: Turn the gas to medium.
After 5 minutes, add chopped capsicum, and cook for another 5 minutes. Note: Capsicum is not added together with carrots and beans, as it is softer and does not require much cooking time.
Add the washed Poha to the cooked vegetables, and mix them together using a spatula. Note: Use cut-and-fold technique.
Cook for another 2-3 minutes, and turn off the gas.
Add chopped coriander leaves and mix well before you transfer Poha into a serving dish.
Serve with home-made mint and coriander chutney or tomato ketchup.
You can always add or remove vegetables as per your choice. You can also add a handful of fried peanuts if you want.